Wireless N Day & Night Pan/Tilt Cloud Camera
DCS-5020L
Estado del producto:

Activo
The DCS-5020L Wireless N Day & Night Pan/Tilt Cloud Camera easily connects to your existing home network for remote viewing on a range of mobile devices. It features pan, tilt and digital zoom function to allow you to see a wider area with a single camera, built-in Wi-Fi extender to effortlessly expand your wireless coverage, night vision up to 8 metres, sound and motion detection for the ultimate in peace of mind, and H.264 video compression for a high-quality image. And with its wireless connectivity, you can place your camera almost anywhere in your home to keep an eye on the things you love most.
24/7 Day And Night Monitoring

The DCS-5020L is a standalone surveillance camera that can run without the need of a computer and requires no special hardware or software. When connected to the Internet, the DCS-5020L can send e-mail notifications with snapshots or video clips whenever motion or sound is detected. You can choose areas of interest for motion detection or set the sound volume level for when you want to be alerted. Night time monitoring is possible with the built-in infrared LEDs which allow for night time viewing of up to 8 metres, enabling round-the-clock monitoring, even in complete darkness.
mydlink™: the easiest way to setup up your camera and monitor your home

Connecting a camera on your network and accessing it has traditionally required complex configuration. mydlink™ makes it easy to access your camera from wherever you are, whenever it's convenient for you. Using the free mydlink™ Lite app for iOS and Android smartphones and tablets, you can connect and setup your mydlink™ camera without the need of a computer. A step-by-step guide has your camera up and running in a matter of minutes. Through the mydlink™ Lite app, you can set up a free mydlink™ account allowing you to view and manage your camera from any Internet connected computer. If you have more than one camera, you can add it to your existing mydlink™ account and watch all your cameras from a single location.

Sharp Image Monitoring from Different Angles

By providing you with sharp, responsive pan/tilt movement and digital zoom, the Wireless N Day & Night Pan/Tilt Cloud Camera gives you full control. You can quickly scan a wide area from a variety of angles, and 4x digital zoom lets you zoom in on specific areas for more detail. The DCS-5020L can also be set to move to specific preset positions, allowing the camera to focus on particular areas of interest within the surveillance area.
Wireless N Connectivity And Extender

Not only can the DCS-5020L connect to your wireless via your WPS-enabled router with a single press of a button, the extender mode can extend the range of your existing wireless network. This eliminates wireless dead spots to give you a more complete wireless coverage.
Full Featured Surveillance System

Included with the DCS-5020L is the free D-ViewCamTM software. D-ViewCam1 IP camera surveillance software is a comprehensive surveillance system designed to centrally manage multiple IP cameras. Supporting up to 32 IP cameras, D-ViewCamTM is compatible with all current D-Link IP cameras and provides digital monitoring and recording of video, audio, and events for various security applications. This software provides users with a wide array of features for added convenience, including video recording and playback, Video mode, Map mode, Wizard mode, Expert mode, Event Action, and more.
1 D-ViewCam software included is not Mac-compatible.

Technical Specifications
Camera
Camera hardware profile
1/5" VGA progressive CMOS sensor
8 metres IR illumination distance
Minimum illumination: 0 lux with IR LEDs on
Built-in Infrared-Cut Removable (ICR) Filter module
4X digital zoom
Lens: fixed length 2.2 mm
Aperture: F2.0
Angle of view:

(H) 66.22°
(V) 49.08°
(D) 77.04°

Exposure time: 1/15 to 1/15,000 sec.
Built-in microphone
Image features
Configurable image size, quality, frame rate, and bit rate
Time stamp and text overlays
Configurable motion detection windows
Adjustable brightness, saturation, contrast
Video compression
Simultaneous H.264/MJPEG format compression
JPEG for still images
Video resolution
640 x 480, 320 x 240, 160 x 112 at frame rates up to 30 fps
Audio compression
Connectivity
10/100 BASE-TX Ethernet port
802.11n wireless
Pan/ Tilt
Pan range
-170° to +170° (total 340°)
Tilt range
-25° to +95° (total 120°)
Angular velocity
Step setting
Pan 1°/2°/3°/4°/5°(default)/10°/15°/20°/25°/30° per click
Tilt: 1°/2°/3°/4°/5°(default)/10°/15°/20°/25°/30° per click
Network Network protocols
IPv4, ARP, TCP, UDP, ICMP
DHCP client
NTP client (D-Link)
DNS client
DDNS client (D-Link)
SMTP client
FTP client
HTTP server
PPPoE
UPnP port forwarding
LLTD
Security
Password authentication
HTTP digest encryption
Advanced Features
System requirements for Web interfaces
Operating system: Microsoft Windows, XP/Vista/7/8
Browser: Internet Explorer 7/Firefox 12/Safari 4/Chrome 20 or higher with Java enabled
Event management
Motion detection
Sound level detection
Event notification and uploading of snapshots/video clips via e-mail (SMTP) or FTP
Remote Access
Remote management
Configuration accessible via web browser
Mobile support
mydlink Lite app for iOS and Android
mydlink+ app for iOS and Android
D-ViewCam™ system requirements
Operating System: Microsoft Windows XP/Vista/7
Web Browser: Internet Explorer 7 or higher
Protocol: Standard TCP/IP
D-ViewCam™ software functions
Remote management/control of up to 32 cameras
Viewing of up to 32 cameras on one screen
Supports all management functions provided in web interface
Scheduled motion triggered, or manual recording options
General
Weight
Device: 292.4 grams (0.64 lbs)
Stand: 60.8 grams (0.13 lbs)
Power
Power consumption
Temperature
Operating: 0 to 40 °C (32 to 104 °F)
Storage: -25 to 70˚ C (-13 to 158 ˚F)
Humidity
Operating: 20% to 85% non-condensing
Storage: 5% to 95% non-condensing
Certifications
Dimensions
102.35 x 101.27 x 133.6 mm (4.03 x 3.99 x 5.26 inches) (camera only)
102.35 x 101.27 x 230.0 mm (4.03 x 3.99 x 9.06 inches) (including mounting bracket)
FAQ
How do I change the storage location in D ViewCam v3 x

Ver respuesta

How do I setup the D ViewCam Mobile app with a PC running D ViewCam

Ver respuesta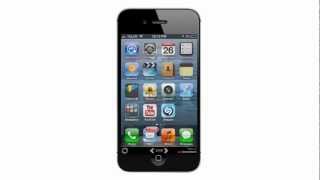 How to install and use the Mydlink Lite app on your iPhone/iPad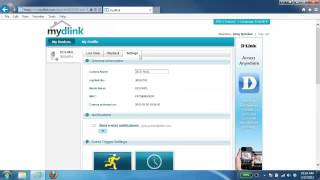 How to remove a camera from your Mydlink account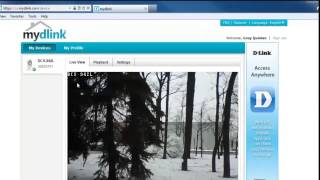 How to Log into a Mydlink camera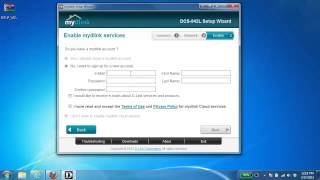 How to Setup and Install a Mydlink camera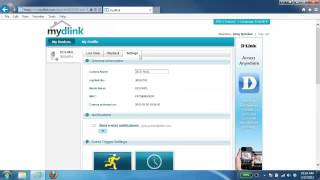 How to configure time on a Mydlink camera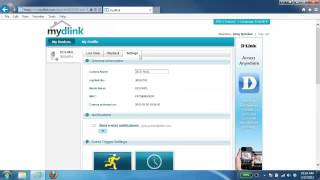 How to configure Motion Detection on a Mydlink camera
| Versión | Fecha | Tipo | Tamaño de archivo | |
| --- | --- | --- | --- | --- |
| | - | PDF | 0.75mb | Descargar |
| Versión | Descripción | Fecha | Tipo | Tamaño de archivo | |
| --- | --- | --- | --- | --- | --- |
| DCS-5020L manual | DCS-5020L manual | - | PDF | 5.71mb | Descargar |
| Versión | Descripción | Fecha | Tipo | Tamaño de archivo | |
| --- | --- | --- | --- | --- | --- |
| 1.00 | Quick installation guide | - | PDF | 1.54mb | Descargar |
Este producto de D-Link utiliza programación de software realizada por terceros, incluyendo código software sujeto a la GNU General Public License ("GPL") o GNU Lesser General Public License ("LGPL"). Los términos de uso de GPL y LGPL, así como información de acceso al código GPL y LGPL usados en este producto, están disponibles en:
http://tsd.dlink.com.tw/GPL.asp
Los códigos GPL y LGPL usados en este producto se distribuyen SIN GARANTIA y están sujetos a los derechos de uno o más autores. Para más detalles, vea los códigos GPL y LGPL para este producto y los términos de uso de GPL y LGPL.
| Versión | Descripción | Fecha | |
| --- | --- | --- | --- |
| DEU_Quick_Guide_on_mydlink_Cameras_Rev | Quick Guide on mydlink Cameras | 03/12/2014 | Descargar |
| CE declaration | CE declaration | 17/10/2014 | Descargar |
| DEU_IP_Surveillance_Cheat_Sheet | IP Surveillance Cheat Sheet | 25/04/2014 | Descargar |
| How to enable Java on Mac OS X for mydlink | How to enable Java on Mac OS X for mydlink | 29/07/2013 | Descargar |