Telecamera WiFi HD Pan & Tilt, Day/Night
DCS-5030L
Stato del prodotto:

In produzione
La DCS-5030L HD Pan & Tilt Wi-Fi Day/Night Camera offre svariate funzionalità che aiutano a controllare efficacemente vaste aree della casa o di un ufficio di piccole dimensioni durante tutte le ore del giorno. Uno slot integrato per scheda microSD consente di registrare i video direttamente sulla videocamera, senza la necessità di un computer. La videocamera può essere impostata in modo da registrare solo quando rileva movimenti o rumori.
Elenco negozi

Visualizzazione
in remoto
A prescindere da dove ti trovi, controlla usando il tuo dispositivo mobile

Visione
notturna
Tranquillità quando il sole tramonta

Pan
& Tilt
Aumenta la portata della visione grazie al facile controllo Pan & Tilt
Rilevazione di
suoni e movimenti
Gli avvisi intelligenti inviati al tuo telefonino
Video HD 720p

Video live e registrati chiari e brillanti, non lasciano spazio a dubbi.

Registrazione automatica

Registra ora e riguarda più tardi.

Impostazione semplice

Utilizzabile appena tirata fuori dalla confezione.

Nessun canone mensile

Nessuna spesa aggiuntiva.
Guarda una porzione maggiore
dei tuoi spazi
Aumenta la portata della visione e guarda con maggiori dettagli grazie al facile controllo Pan & Tilt.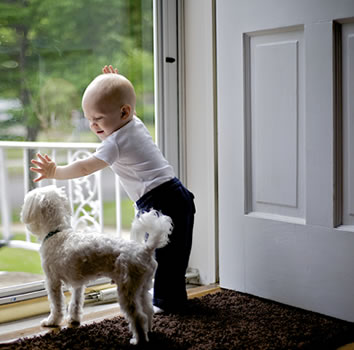 La sicurezza in casa in alta definizione.
Il video nitido e definito HD fornisce una visione chiara di ciò che sta accadendo. La sicurezza in casa con un occhio ai dettagli.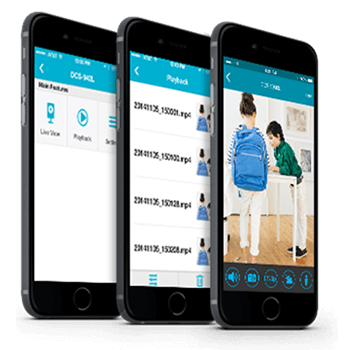 Non ti perderai mai niente.
Ricevi le notifiche al rilevamento di movimenti o suoni.
Registra direttamente sulla card microSD integrata che si inserisce nell'apposito slot*, con l'inizio delle registrazioni in automatico quando vengono rilevati cambiamenti in casa.
(* fino a 128 GB)
Per esserci anche
quando non ci sei.
Controlla le persone e i luoghi che ami ogni volta
che lo desideri grazie alla app mydlink Lite.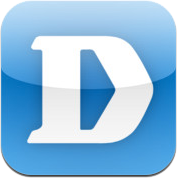 *La DCS-5030L non è supportata e non è compatibile con la app
mydlink Home o la serie di prodotti mydlink Connected Home
Facile da configurare con mydlink.
L'app gratuita mydlink rende semplice l'accesso alla videocamera ovunque ti trovi e in qualsiasi momento. Grazie alla guida passo dopo passo, la videocamera sarà impostata e pronta per l'uso in pochi minuti.
Ulteriori informazioni su mydlink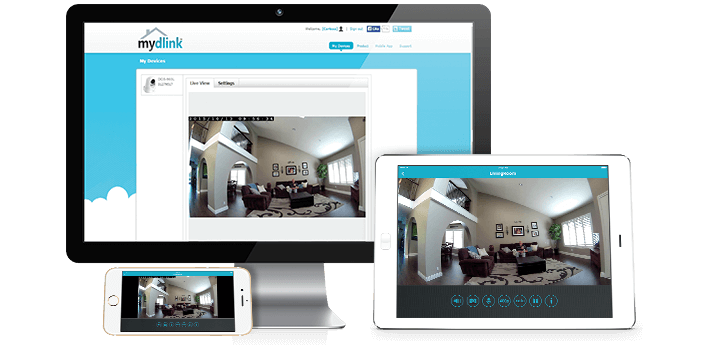 Contenuto della scatola

Pan & Tilt HD Videocamera Wi-Fi (DCS-5030L)

microUSB Trasformatore

Kit di montaggio

Cavo Ethernet

Guida di
installazione
rapida
Technical Specifications
Functions & Features
Features
Camera
High quality CMOS sensor for crystal clear images
Pan and Tilt functions to cover a large area
Built-in IR LEDs to capture video in low-light environments
Wi-Fi Connectivity
Wireless 802.11n gives increased speed, range, and reliability
Place anywhere without the need for additional network cabling
Sound and Video
Real-time H.264 and MJPEG compression for reduced video file size
Sound and motion detection
Remote and Mobile Access
Support for mydlink Lite lets you manage your camera from anywhere with Internet access
Remote video monitoring via the mydlink website
Ease Of Use
Supports WPS for simple, secure wireless setup
Send snapshots or video clips to an FTP site or through E-mail
Technical Specifications
Camera
Camera  Hardware Profile
1/4" HD progressive CMOS sensor
5 metre IR illumination distance
Minimum illumination:

0 lux with IR LEDs on
1 lux (color), 0.5 lux (B&W) with IR LEDs off

Built-in Infrared-Cut Removable (ICR) Filter module
Lens: Fixed length 2.38 mm
Aperture: F2.2
4X digital zoom
Angle of view:

(H) 94.36°
(V) 59.3°
(D) 110.44°

Built-in microphone
microSD card slot1
Image Features
Configurable image size and quality
Time stamp and text overlays
Configurable motion detection windows
Pre-event snapshot/recording
Video Compression
Simultaneous H.264/MJPEG format compression
JPEG for still images
Video Resolution
H.264: 1280 x 720 (default), 640 x 480, 320 x 240 at frame rates up to 30 fps  
MJPEG: 1280 x 720 (default), 640 x 480, 320 x 240 at frame rates up to 30 fps
Audio Compression
Pan /Tilt
Pan Range
-170° to +170° (total 340°)    
Tilt Range
-20° to +90° (total 110°)        
Angular Velocity
Step Setting
Pan 1°/2°/3°/4°/5°(default)/10°/15°/20°/25°/30° per click   
Tilt: 1°/2°/3°/4°/5°(default)/10°/15°/20°/25°/30° per click
Network
Connectivity
10/100 BASE-T Fast Ethernet port
Single-band 1T 1R mode supports a maximum data rate of 72.2 Mbps (PHY rate) using the 20 MHz band
802.11n/g/b wireless
Network Protocols
IPV4, ARP, TCP, UDP, ICMP
DHCP Client
NTP Client (D-Link)
DNS Client
DDNS Client (D-Link)
SMTP Client
FTP Client
HTTP Server
PPPoE
UPnP Port Forwarding
LLTD
Security
WPS
WPA-PSK, WPA2
HTTP digest encryption
Password authentication
Advanced Features
System Requirements for Web Interfaces
Operating system: Microsoft Windows Vista/7/8/102, Mac OS X 10.7
Browser: Internet Explorer 8/Firefox 12/Safari 6/Chrome 203 or higher with Java and/or ActiveX installed and enabled2
Event Management
Motion detection
Sound level detection
Event notification and uploading of snapshots/video clips via e-mail (SMTP) or FTP
Remote Access
Remote Management
Configuration accessible via web browser
Mobile support
mydlink Lite app for iOS and Android
mydlink+ app for iOS and Android
General
Weight
Device: 292.4 grams (0.64 lbs)
Stand: 60.8 grams (0.13 lbs)
Power
Power Consumption
Temperature
Operating: 0 to 40 °C (32 to 104 °F)
Storage: -25 to 70˚ C (-13  to 158 ˚F)
Humidity
Operating: 20% to 80% non-condensing
Storage: 5% to 90% non-condensing
Certifications
CE, CE LVD, FCC Class B, ICES
Dimensions
116.4 x 109.1 x 133.6 mm (4.58 x 4.29 x 5.26 inches) (Camera only)
116.4 x 109.1 x 230.0 mm (4.58 x 4.29 x 9.06 inches) (Including mounting bracket)
1. MicroSD card not included. Supports card capacities up to 32 GB.
2. Microsoft Edge is not supported.
3. mydlink Portal only.
Support
| Versione | Data | Tipo | Dimensioni file | |
| --- | --- | --- | --- | --- |
| Datasheet IT | - | PDF | 0.35mb | Download |
| Versione | Descrizione | Data | Tipo | Dimensioni file | |
| --- | --- | --- | --- | --- | --- |
| Manual IT | Manual IT | 29/03/2017 | PDF | 4.45mb | Download |
| Versione | Descrizione | Data | Tipo | Dimensioni file | |
| --- | --- | --- | --- | --- | --- |
| 1.00 | Quick Installation Guide | - | PDF | 2.58mb | Download |
Questo prodotto D-Link include codice software sviluppato da terze parti, compreso codice soggetto a GNU General Public License ("GPL") o GNU Lesser General Public License ("LGPL"). I termini di utilizzo GPL e LGPL, e le informazioni per avere accesso al codice GLP e LGPL usato su questo prodotto, sono disponibili qui:
http://tsd.dlink.com.tw/GPL.asp
Il codice GLP e LGPL usato in questo prodotto è distribuito SENZA ALCUNA GARANZIA ed è soggetto ai copyright di uno o più autori. Per dettagli, consulta il codice GPL e LGPL di questo prodotto e il termini GPL e LGPL.