Unified Wireless N PoE Access Point
DWL-3600AP
DWL-3600AP is a highly manageable access point, capable of high data transmission speeds, it integrates seamlessly into any network and scales to meet future wireless demands.
Partner üzleteink
Performance without Compromise
Using the latest generation of Wireless N technology, the DWL-3600AP delivers great wireless performance and coverage in a compact design.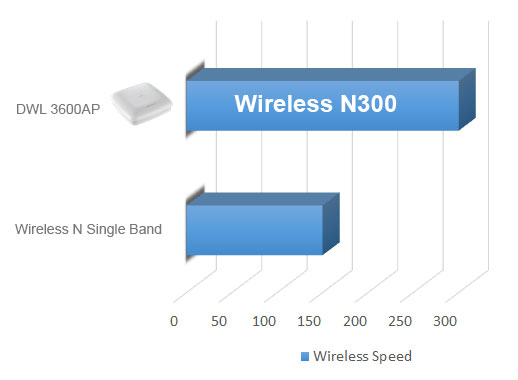 16 Wireless Networks on one
Access Point
Broadcast up to 16 SSIDs on a single access point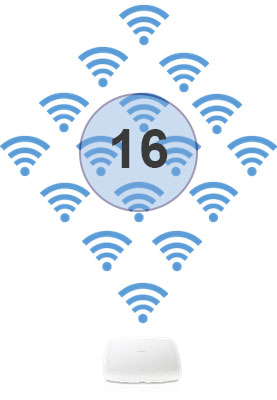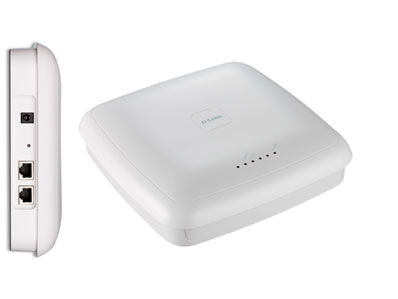 Smart Design
The DWL-3600AP has an discrete design, similar in look to a smoke detector, so that it can be mounted easily onto any wall or ceiling without looking out of place in an office or home.





Managed using D-Link's Wireless Controller or Unified Wireless Switch
All D-Link's Unified Wireless Access Points can be managed using D-Link's Wireless Controller or Unified Switch.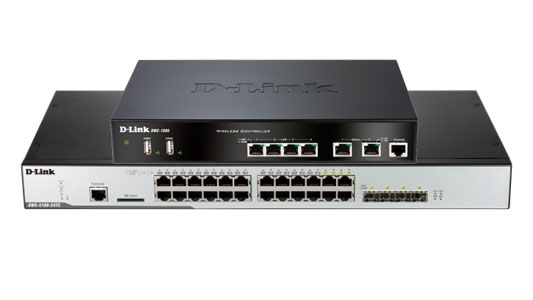 Single Band Wireless N
DWL-3600AP supports up to 300Mbps on the 2.4Ghz band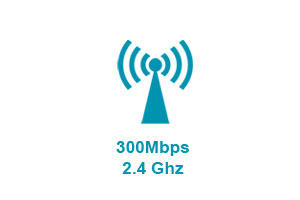 Fast seamless roaming
Combining the DWL-3600AP with a Unified Wireless Switch or Controller allows you to create a wireless network that enables people to move freely around a building without losing connectivity.
Versatility built as Standard
Whether you intend to use a single Access Point or roll out a large corporate network, the DWL-3600AP coupled with D-Link's Wireless Controller or Switch makes managing your wireless network simple.

Standalone

Large Deployment
Secure and Green Design
The DWL-3600AP doesn't compromise on functionality, it has a wireless scheduler feature, which turns off wireless operation when it isn't needed, saving power and increasing network security.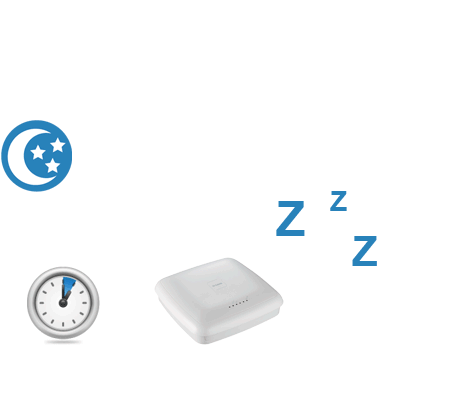 Product Comparison
DWL-2600AP
DWL-3600AP
DWL-6600AP
DWL-8610AP
Wireless Standard
B, G, N
B, G, N
B, G, N
B, G, N, AC
Frequency
2.4GHz
2.4GHz
2.4GHz, 5GHz
2.4GHz, 5GHz
2.4GHz Throughput
300Mbps
300Mbps
300Mbps
450Mbps
5GHz Throughput
-
-
300Mbps
1300Mbps
Aspect
Indoor
Indoor
Indoor
Outdoor
Range*
100m
100m
100m
100m
Suggested number of users
Up to 25
users
Up to 40
users
Up to 75
users
Up to 250
users
* Range indicates the maximum distance where the highest throughput can be achieved, anything beyond this distance results in a loss of throughput.
Technical Specifications
Wi-Fi Interface
LAN Interface
10/100/1000 Gigabit Ethernet
Antenna
2x2 MIMO embedded antenna with 4 internal antennas
Antenna Gain
Power Method
IEEE 802.3af Power Over Ethernet or external power adapter
Wireless Frequency
802.11b/g/n: 2.4 GHz - 2.497 GHz
Data Transfer Rate
802.11n: 6.5 Mbps-130 Mbps (20 MHz)
6.5 Mbps- 300 Mbps (40 Mbps)
802.11g: 54, 48, 36, 24, 18, 12, 9 and 6 Mbps
802.11b: 11, 5.5, 2 and 1 Mbps
System Management
HTTP/HTTPS Web-based User Interface
SNMP, SSH, Telnet Command Line
Configuration Group Sync
SSID
16 SSID
Station Isolation
Wireless Security
WEP
Dynamic WEP
WPA Personal/Enterprise
WPA2 Personal/Enterprise
Detection & Prevention
Rogue and Valid AP Classification
Authentication
MAC Address Filtering
802.1x
Power Adapter
5V/2.5A (power adapter not included)
Power over Ethernet
Stand-Alone Mode
WEP/WPA/WPA2 Security
Rogue AP Detection
Station Isolation
MAC Address Filtering
AP Load Balancing Setup
WDS
AP Clustering
QoS/WMM
Local Storage Configuration
Managed Mode (Managed by D-Link Wireless Switch/ Wireless Controller)
Centralized Management
Centralized Firmware Dispatch
Visualized AP Management Tool
Auto-Power Adjustment
Dynamic Auto-Channel Selection
L2 Fast Roaming
L3 Fast Roaming
Captive Portal
WEP/WPA/WPA2 Security
Rogue AP Detection
Rogue AP Mitigation
WIDS
Station Isolation
MAC Address Filtering
AP Load Balancing Setup
WDS
QoS/WMM
Dimensions
203 x 203 x 48 mm (7.99" x 7.99 "x 1.89")
Weight
Operating Temperature
(32°F to 104°F) 0° to 40°C
Operating Humidity
10% to 90% non-condensing
EMI/EMC/RF
FCF Class B
CE Class B
C-tick
IC
VCCI
NCC
TELEC
Wi-Fi®
Safety
cUL, LVD (EN60950-1)
UL2043
EN60601-1-2
| Version | Date | Type | File Size | |
| --- | --- | --- | --- | --- |
| Datasheet (English) | - | PDF | 1.10mb | Letölt |
Ezen D-Link termék tartalmaz harmadik fél által fejlesztett szoftver kódokat, beleértve GNU "Általános Nyilvános Licenc" ("GPL") vagy a GNU "Lazábban Kezelt Általános Nyilvános Licenc" ("LGPL") szoftver kódokat. Amennyiben szükséges, a GPL és LGPL felhasználási feltételei és az információk, amelyek ezen termékben használt GPL és LGPL kódok elérése érdekében szükségesek, az Ön rendelkezésére állnak a következő címen:
http://tsd.dlink.com.tw/GPL.asp
Ezen termékben használt GPL és LGPL kódok GARANCIA NÉLKÜL lettek terjesztve, és azok egy vagy több szerző szerzői jogi védelme alatt állnak. Részletekért tekintse meg ezen termék GPL és LGPL kódját és a GPL és LGPL felhasználási feltételeit.
| Version | Leírás | Date | |
| --- | --- | --- | --- |
| Firmware 4.1.0.11 for DWL-3600AP 4.1.0.11 | Firmware 4.1.0.11 for DWL-3600AP | 2012.12.21. | Letölt |