mydlink Home Siren
DCH-S220
Estado del producto:

Activo
The mydlink™ Home Siren is a smart audio warning device with 6 different sounds built-in. It's easy to setup, connects to your home Wi-Fi and provides instant audio alerts. It works with other mydlink Home sensors, such as the Motion Sensors, Door & Window Sensor and Monitors, to provide a loud audio warning when motion/sound is detected or a door is opened1. Whether you are at home or away, push notifications will alert you whenever the Siren is activated. mydlink Home enables you to create a smart home without complicated set up, installation costs or monthly subscription charges.
Lista de puntos de venta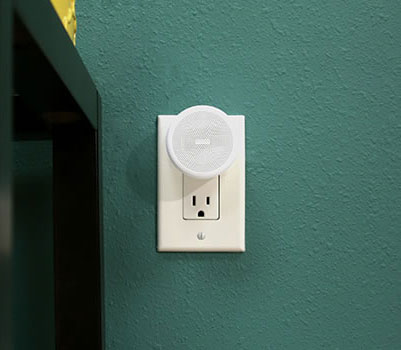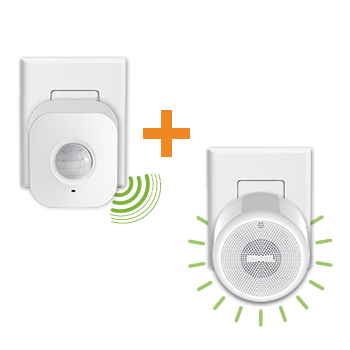 Pair it with
a motion sensor
Always know when something's moving at home. Pair your Wi-Fi Siren with your Wi-Fi Motion Sensor and get alerted to movement near doorways, windows, and other sensitive areas.
Wi-Fi Motion Sensor-DCH-S150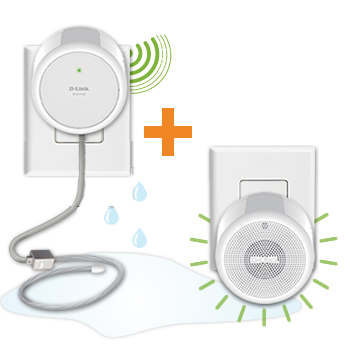 Pair it with
a water sensor
Stop a problem from becoming a disaster. Pair your Wi-Fi Siren with your Wi-Fi Water Sensor to detect leaks from washing machines and water heaters before they cost you thousands.
Wi-Fi Water Sensor-DCH-S160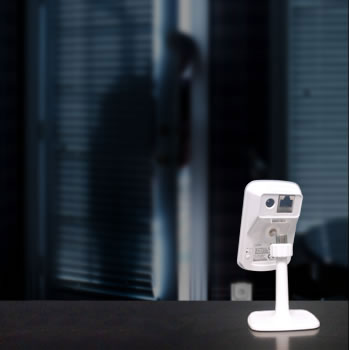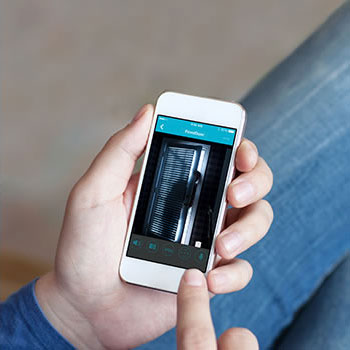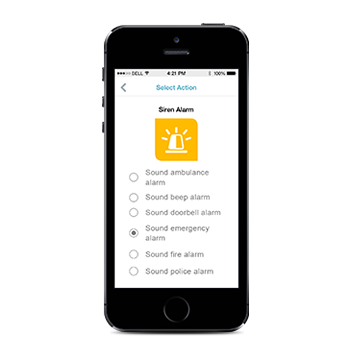 Easy to set up rules
Automate your home for safety, convenience, or both, using Rules - the easiest and best way to create a smarter and more reactive home.
Works with what you have.
Connects to your Wi-Fi network - No additional hub required.

Easy set up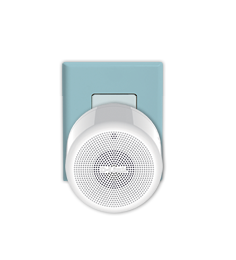 1
Connect your Wi-Fi siren to an electrical outlet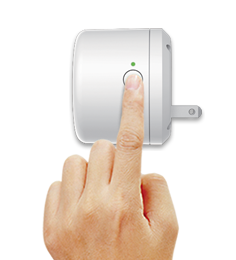 2
Connect to your existing Wi-Fi network (no hubs are required)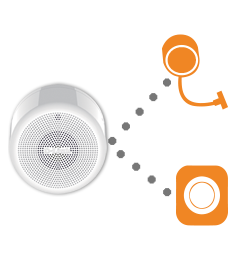 3
Create rules with other devices (motion sensor, water sensor, camera) to automate your home

IFTTT (If This Then That) es una plataforma universal de productos de automatización y domótica. Crea tus propias reglas con dispositivos de otros fabricantes compatibles con IFTTT. Al final de esta página verás los productos mydlink Home que soportan IFTTT y reglas para hacer cosas increíbles.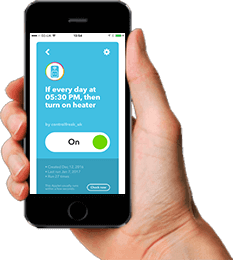 What's in the box
Wi-Fi Siren
(DCH-S220)

Quick Install Guide
Otros usuarios también vieron
Technical Specifications
Especificaciones técnicas
General
Interfaces de dispositivo
802.11 n/g/b inalámbrico
Botón WPS
Botón de reinicio
LED
Estándares
IEEE 802.11n
IEEE 802.11g
IEEE 802.11b
Rango de frecuencia inalámbrica
Antenas
Sonidos de alarma
Emergencia
Fuego
Ambulancia
Policía
Timbre de puerta
Armar/desarmar
Volumen de la alarma
Se puede seleccionar 100 / 90 / 80 dB
Funcionamiento
Seguridad
Acceso Wi-Fi protegido (WPA/WPA2)
Configuración inalámbrica segura (WPS)
Funciones compatibles
Administración de dispositivos
aplicación mydlink™ Home para iPhone, iPad y smartphones y tablets Android2
Características físicas
Dimensiones
Peso
Consumo de energía
Entrada: 100 a 240 V CA, 50/60 Hz
Temperatura
Funcionamiento: 0 a 40 °C
Almacenamiento: -20 a 65 °C
Humedad
Funcionamiento: 10% a 90% sin condensación
Almacenamiento: 5% a 95% sin condensación
Certificaciones
1 Requiere mydlink Home Sensor que no se incluye con este producto.
2 Consulte la información sobre la aplicación mydlink Home en App Store o Google play para comprobar si su dispositivo es compatible
DCH-S220 Installation guide
| Versión | Fecha | Tipo | Tamaño de archivo | |
| --- | --- | --- | --- | --- |
| Datasheet | - | PDF | 2.27mb | Descargar |
Este producto de D-Link utiliza programación de software realizada por terceros, incluyendo código software sujeto a la GNU General Public License ("GPL") o GNU Lesser General Public License ("LGPL"). Los términos de uso de GPL y LGPL, así como información de acceso al código GPL y LGPL usados en este producto, están disponibles en:
http://tsd.dlink.com.tw/GPL.asp
Los códigos GPL y LGPL usados en este producto se distribuyen SIN GARANTIA y están sujetos a los derechos de uno o más autores. Para más detalles, vea los códigos GPL y LGPL para este producto y los términos de uso de GPL y LGPL.