Gigabit Smart+ Managed Switches
DGS-1210 Series
Estado del producto:

Activo
D-Link's DGS-1210 Series Gigabit Smart+ Managed Switch integrates advanced management as well as security functions that provide performance and scalability. The DGS-1210 Series includes a range of high power budget PoE-enable switches for businesses looking to power VoIP phones, wireless access points or network cameras.
Lista de puntos de venta
Más Rendimiento sin incremento de coste
Los switches de las series DGS-1210 tienen como puntos fuertes la mayor densidad de puertos Gigabit, la introducción de tecnologías de gestión de alto nivel, la compatibilidad con IPv6 y la máxima eficiencia energética con el soporte de IEEE 302.3az.
Destacan por incorporar Gestión Web Avanzada, VLAN y Trunking (802.3ad), CoS, QoS, gestión de línea de comandos CLI, DHCP Server Screening, Loopback Detection y SNMP. Por su parte, AutoVoice VLAN para VoIP y Auto Surveillance VLAN simplifican y optimizan las instalaciones de sistemas de telefonía IP y cámaras IP de Videovigilancia, respectivamente.

Uplinks Fibra
Permiten una integración y gestión avanzada, con funciones extra de seguridad, mientras que aseguran el rendimiento y la escalabilidad necesarias para cualquier entorno empresarial.

PoE
La serie DGS-1210 dispone de varios switches con puertos PoE para alimentar por el cable de red LAN los dispositivos compatibles: cámaras IP de Videovigilancia, teléfonos, puntos de acceso, etc, lo que aumenta la sencillez y flexibilidad de instalación.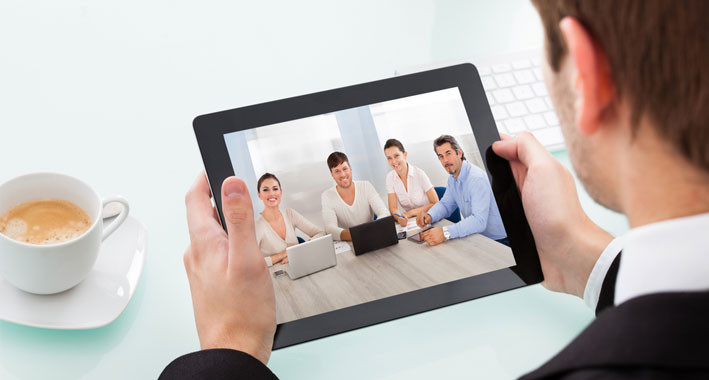 Ahorro de energia
Gracias al soporte del estándar IEEE 302.3az Energy Efficient Ethernet y de la tecnología D-Link Green 3.0 con disipación sin ventiladores, hibernación y desconexión inteligente de puertos y leds, detección de longitud de cable y Time-based PoE.
Comparativa de gama
| | | | |
| --- | --- | --- | --- |
| | Nº de puertos | Nº de puertos PoE | PoE Power Budget |
| DGS-1210-10 | 10 | | |
| DGS-1210-10P | 10 | 8 | 78 W |
| DGS-1210-20 | 20 | | |
| DGS-1210-28 | 28 | | |
| DGS-1210-28P | 28 | 24 | 193 W |
| DGS-1210-52 | 52 | | |
| DGS-1210-52P | 52 | 24 | 193 W |
| DGS-1210-52MP | 52 | 48 | 370W |
Otros usuarios también vieron
Technical Specifications
The DGS-1210 Series Gigabit Smart Managed Switches consists of:
DGS-1210-10: 10-Port Gigabit Smart Managed Switch (fanless)
DGS-1210-10P: 10-Port Gigabit PoE Smart Managed Switch (8 x PoE ports, fanless)
DGS-1210-10MP: 10-Port Gigabit Max PoE Smart Managed Switch (8 x PoE ports, fanless)
DGS-1210-20: 20-Port Gigabit Smart Managed Switch including 4 SFP ports (fanless)
DGS-1210-26: 26-Port Gigabit Smart Managed Switch including 2 SFP ports (fanless)
DGS-1210-28: 28-Port Gigabit Smart Managed Switch including 4 SFP ports (fanless)
DGS-1210-28P: 28-Port Gigabit PoE Smart Managed Switch including 4 SFP ports (24 x PoE ports, fan)
DGS-1210-28MP: 28-Port Gigabit Max PoE Smart Managed Switch including 4 SFP ports (24 x PoE ports, fan)
DGS-1210-52: 52-Port Gigabit Smart Managed Switch including 4 SFP ports (fan)
DGS-1210-52P: 52-Port Gigabit PoE Smart Managed Switch including 4 SFP ports (24 x PoE ports, fan)
DGS-1210-52MP: 52-Port Gigabit Max PoE Smart Managed Switch including 4 SFP ports (48 x PoE ports, fan)
Features
Green Technology
Power saving via the following features:

Link Status detection
LED Shut-Off
Port Shut-Off
System Hibernation
Time-based PoE (DGS-1210-10P/10MP/28P/28MP/52P/52MP only)
Security Features
Access Control List secures network
D-Link Safeguard Engine protects the CPU from Broadcast/Multicast/Unicast Flooding
Port Security supports 64 MACs per port
ARP Spoofing Prevention
Smart Binding
Intuitive Management
D-Link Network Assistant Utility or Web-based GUI
Built-in SNMP MIB for remote NMS (D-View 6.0)
Compact CLI through Telnet
Advanced Features
Static route (DGS-1210-10MP/26/28MP only)
Surveillance Mode (DGS-1210-10MP/26 only)
Auto Voice VLAN
Interface
Number of 10/100/1000BASE-TX ports
DGS-1210-10/10P/10MP - 8 ports
DGS-1210-20 - 16 ports
DGS-1210-26/28/28P/28MP - 24 ports
DGS-1210-52/52P/52MP - 48 ports
Number of SFP ports
DGS-1210-10/10P/10MP/26 - 2 ports
DGS-1210-20/28/28P/28MP/52/52P/52MP - 4 ports
PoE Supported Models (Standard(s)/Number of Ports/Maximum Power Budget)
DGS-1210-10P (802.3af/802.3at/8 ports/78W)
DGS-1210-10MP (802.3af/802.3at/8 ports/130W)
DGS-1210-28P (802.3af/802.3at/24 ports/193W)
DGS-1210-28MP (802.3af/802.3at/24 ports/370W)
DGS-1210-52P (802.3af/802.3at/24 ports/193W)
DGS-1210-52MP (802.3af/802.3at/52 ports/370W)
Performance
Switch Capacity
DGS-1210-10/10P/10MP - 20 Gbps
DGS-1210-20 - 40 Gbps
DGS-1210-26 - 52 Gbps
DGS-1210-28/28P/28MP - 56 Gbps
DGS-1210-52/52P/52MP - 104 Gbps
64-Byte Packet Forwarding Rate
DGS-1210-10/10P/10MP - 14.88 Mpps
DGS-1210-20 - 29.8 Mpps
DGS-1210-26 - 38.7 Mpps
DGS-1210-28/28P/28MP - 41.7 Mpps
DGS-1210-52/52P/52MP - 77.4 Mpps
MAC Address Table Size
16K (except DGS-1210-26, which support 8K)
Packet Buffer
DGS-1210-10P - 1 MB per device
DGS-1210-10MP/26 - 0.5 MB per device
DGS-1210-10/20/28/28P/28MP - 1.5 MB per device
DGS-1210-52/52P/52MP - 3 MB per device
Jumbo Frame
Physical & Environmental
Power Consumption (Standby/Maximum)
DGS-1210-10 - 9.4W / 13.59W
DGS-1210-10P - 17.9W / 103.4W (PoE on)
DGS-1210-10MP - 9.4W / 148.7W (PoE on)
DGS-1210-20 - 8.8W / 16.9W
DGS-1210-26 - 5.06W / 15.11W
DGS-1210-28 - 17.84W / 22.45W
DGS-1210-28P - 26.3W / 251.3W (PoE)
DGS-1210-28MP - 33.1W / 454.4W (PoE)
DGS-1210-52 - 29.49W / 38.27W
DGS-1210-52P - 46.50W / 270.2W (PoE)
DGS-1210-52MP - 48.9W / 483.1W (PoE)
Power Input
10 to 240 VAC, 50/60HZ internal universal power supply
Dimensions (W x D x H)
DGS-1210-10 - 280 x 126 x 44 mm
DGS-1210-10P - 280 x 180 x 44 mm
DGS-1210-10MP - 330 x 180 x 44 mm
DGS-1210-20 - 280 x 180 x 44 mm
DGS-1210-26 - 440 x 140 x 44 mm
DGS-1210-28 - 440 x 140 x 44 mm
DGS-1210-28P - 440 x 210 x 44 mm
DGS-1210-28MP - 440 x 250 x 44 mm
DGS-1210-52 - 440 x 210 x 44 mm
DGS-1210-52P - 440 x 430 x 44 mm
DGS-1210-52MP - 440 x 430 x 44 mm
Weight
DGS-1210-10 - 1.54 kg
DGS-1210-10P - 1.41 kg
DGS-1210-10MP - 1.77 kg
DGS-1210-20 - 1.28 kg
DGS-1210-26 - 2.06 kg
DGS-1210-28 - 1.67 kg
DGS-1210-28P - 2.54 kg
DGS-1210-28MP - 3.86 kg
DGS-1210-52 - 2.58 kg
DGS-1210-52P - 5.66 kg
DGS-1210-52MP - 5.78 kg
Ventilation
DGS-1210-10 - faneless
DGS-1210-10P - fanless
DGS-1210-10MP - fanless
DGS-1210-20 - fanless
DGS-1210-26 - fanless
DGS-1210-28 - fanless
DGS-1210-28P - smart fans
DGS-1210-28MP - smart fans
DGS-1210-52 - smart fans
DGS-1210-52P - smart fans
DGS-1210-52MP - smart fans
Heat Dissipation
DGS-1210-10 - 46.37 BTU per hour
DGS-1210-10P - 330.96 BTU per hour
DGS-1210-10MP - 519.51 BTU per hour
DGS-1210-20 - 54.91 BTU per hour
DGS-1210-26 - 51.57 BTU per hour
DGS-1210-28 - 76.56 BTU per hour
DGS-1210-28P - 840.89 BTU per hour
DGS-1210-28MP - 1,552.32 BTU per hour
DGS-1210-52 - 130.58 BTU per hour
DGS-1210-52P - 912.96 BTU per hour
DGS-1210-52MP - 1,648.23 BTU per hour
Temperature
Operating: -5° to 50°C (23° to 112°F)
Storage: -20° to 70°C (-4° to 158°F )
Humidity
Operating: 0% ~ 95% non-condensing
Storage: 0% ~ 95% non-condensing
Certification
CE Class A, VCCI Class A, FCC Class A, cUL, CE (LVD), BSMI, CCC, C-Tick
Software Feature
L2 Features
MAC Address Table

8K entries (DGS-1210-10MP/26)
16K entries (DGS-1210-10/10P/20/28/28P/28MP/52/52P/52MP)

IGMP Snooping

IGMP v1/v2 Snooping
Supports 256 IGMP groups
Supports at least 64 static multicast addresses
IGMP per VLAN
Supports IGMP Snooping Querier

Loopback Detection
802.3ad Link Aggregation:

DGS-1210-28/28P: Maximum of 14 groups/8 ports per group
DGS-1210-52/52MP/52P: Maximum of 26 groups/8 ports per group
DGS-1210-10/10P: Maximum of 5 groups/8 ports per group
DGS-1210-10MP/26: Maximum of 8 groups/8 ports per group

LLDP
LLDP-MED
Jumbo Frame
Spanning Tree Protocol

802.1D STP
802.1W RSTP
802.1s MSTP (for DGS-1210-28MP only)

Flow Control

802.3x Flow Control
HOL Blocking Prevention

Port Mirroring

One-to-One
Many-to-One
Supports Mirroring for Tx/Rx/Both

Multicast Filtering

Forwards all unregistered groups
Filters all unregistered groups

Configurable MDI/MDIX

MLD snooping v1/v2 (256 groups)
VLAN
802.1Q
VLAN Group

Max. 256 static VLAN groups

Configurable VID from 1 - 4094
Asymmetric VLAN
Auto Voice VLAN

Max. 10 user-defined OUI
Max. 8 default OUI

Auto Surveillance VLAN
Quality of Service (QoS)
802.1p Quality of Service
8 queues per port
Queue Handling

Strict
Weighted Round Robin (WRR)

Bandwidth Control

Port-based (Ingress/Egress, min granularity 10/100/1000 is 16 Kbps) (DGS-1210-10MP/26)
Port-based (Ingress/Egress, min granularity 10/100/1000 is 64 Kbps) (DGS-1210-10/10P/20/28/28P/28MP/52/52P/52MP)

QoS based on:

802.1p Priority Queues
DSCP
MAC address1
EtherType1
IP address1
Protocol type1
ToS
IP preference1
IPv6 Traffic Class
TCP/UDP port
L3 Features
IP Interface

Supports 1 interface (DGS-1210-10/10P/20/28/28P/28MP/52/52P/52MP)
Support 4 interfaces (DGS-1210-10MP/26)

IPv6 Neighbor Discovery (ND)
Static Routing (for DGS-1210-10MP/26/28MP only)

64/32 IPv4/6 Static Route Entries (for DGS-1210-28MP only)
124/50 IPv4/6 Static Route Entries (for DGS-1210-10MP/26 only)
Access Control List (ACL)
Max. 50 access list
Max. 768 rules shared by IPv4, MAC and IPv6
Each rule can only be associated with a single port
ACL based on

MAC address
802.1p priority mask
VID mask
Source/destination MAC address mask
EtherType mask

IP address

Source/destination IP address mask
DSCP mask
Protocol type mask
TCP/UDP port number mask

IPv6 address

Source/destination IP address mask
DSCP mask
Protocol type mask
TCP/UDP port number mask
IPv6 traffic class mask
Security
Broadcast/Multicast/Unicast Storm Control
D-Link Safeguard Engine
DHCP Server Screening
IP-MAC-Port Binding (Smart Binding)

Supports 512 address binding entries
ARP Inspection
ARP + IP Inspection
Supports DHCP Snooping

802.1X Port-based Access Control
DoS attack prevention1
ARP Spoofing Prevention
Traffic Segmentation
SSH v2
SSL
TLS v1.01
Port Security
Supports up to 64 MAC addresses per port
Duplicate address detection
AAA
802.1X Authentication

Supports local/RADIUS database
Supports port-based access control
Supports EAP, OTP, TLS, TTLS, PEAP

IPv6 RADIUS Server
Support MD5 authentication
MIB/RFC Standards (DGS-1210-10/10P/20/28/28P/28MP/52/52P/52MP)
RFC 783 TFTP
RFC 951 BootP/DHCP Client
RFC 1157 SNMP v1, v2, v3
RFC 1213 MIB II
RFC 1215 MIB Traps Convention
RFC 1350 TFTP
RFC 1493 Bridge MIB
RFC 1769 SNTP
RFC 1542 BootP/DHCP Client
RFC 1901 SNMP v1, v2, v3
RFC 1907 SNMP v2 MIB
RFC 1908 SNMP v1, v2, v3
RFC 2131 BootP/DHCP Client
RFC 2138 RADIUS Authentication
RFC 2139 RADIUS Authentication
RFC 2233 Interface Group MIB
RFC-2246 SSL
RFC 2475
RFC 2570 SNMP v1, v2, v3
RFC 2575 SNMP v1, v2, v3
RFC 2598 CoS
RFC 2618 RADIUS Authentication
RFC 2819 RMON v1
RFC 2865 RADIUS Authentication
RFC 3164 System Log
RFC 3195 System Log
RFC 3411-17 SNMP
D-Link Private MIB
LLDP MIB
Zone Defense MIB
2233 Interface Group MIB
MIB/RFC Standards (DGS-1210-10MP/26))
RFC1212 Concise MIB Definitions
RFC1213 MIBII
RFC1215 MIB Traps Convention
RFC1493 Bridge MIB
RFC1157, RFC2573, RFC2575, RFC2576 SNMP MIB
RFC1442, RFC1901, RFC1902, RFC1903, RFC1904, RFC1905, RFC1906, RFC1907, RFC1908, RFC2578, RFC3418 SNMPv2 MIB
RFC271, RFC1757, RFC2819 RMON MIB
RFC2021 RMONv2 MIB
RFC1398, RFC1643, RFC1650, RFC2358, RFC2665 Ether-like MIB
RFC2674 802.1p MIB
Interface Group MIB
RFC2618 RADIUS Authentication Client MIB
RFC4022 MIB for TCP
RFC4113 MIB for UDP
RFC2389 MIB for Diffserv.
RFC2620 RADIUS Accounting Client MIB
Private MIB
PoE MIB
DDP MIB
LLDP-MED MIB
RFC791 IP
RFC768 UDP
RFC793 TCP
RFC792 ICMPv4
RFC2463, RFC4443 ICMPv6
RFC826 ARP
RFC1321, RFC2284, RFC2865, RFC2716, RFC3580 Extensible Authentication Protocol (EAP)
RFC2461, RFC4861 Neighbor Discovery for IPv6
RFC2462, RFC4862 IPv6 Stateless Address Auto-configuration (SLAAC)
RFC2464 IPv6 over Ethernet and definition
RFC4291 IPv6 Addressing Architecture
RFC2893, RFC4213 IPv4/IPv6 dual stack function
OAM
Cable Diagnostics
Factory Reset
Management
Web-based GUI
D-Link Network Assistant Utility
Compact CLI
Telnet Server
TFTP Client
Configurable MDI/MDIX
SNMP
SNMP Trap
Backup/Upgrade firmware
Smart Wizard
Upload/download configuration file
System Log
BootP/DHCP Client
SNTP
ICMP v6
IPv4/v6 Dual Stack
DHCP Auto Configuration
Time Setting
SNTP
RMONv1
Trusted Host
Dual Image (for DGS-1210-10MP/26/28MP only)
Green V3.0 Technology
Power Saving by:

Link Status
Time-based PoE: PoE ports can be turned on/off by port or system through schedule

LED Shutoff
System Hibernation
Port Shutoff
1 DGS-1210-10MP and DGS-1210-26 only
FAQ
¿Cómo proteger el switch DGS-1210 contra virus maliciosos o ataques de gusanos?

Ver respuesta

¿Cómo configurar Link Aggreation en mi DGS-1210 Series?

Ver respuesta
¿Cómo activar Prevención de ARP Spoofing en el DGS-1210?

Ver respuesta

¿Cómo configurar VLAN asimétrica en DGS-1210 Series?

Ver respuesta
Support
Webinar Taller Switching Smart DGS-1210 Serie